Battling Government Investigation Series – Find the Right Lawyer
It always comes when you least expect it – a government inquiry to investigate your business. While it may instill a sense of panic, there are steps you can take to make sure you're in the best position possible when the investigation begins
.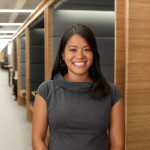 This blog series developed by Chrysty Esperanza, Litigation Counsel at Square, Inc., will address this main question: When you receive a subpoena, CID, or informal request from the government, how should you respond?
---
How do you find the right lawyer to conduct an internal investigation?
When an issue arises that requires an internal investigation, determining who handles the investigation may have a significant impact on the investigation itself. There are basically two options: use in-house resources or hire outside counsel. Usually, it is preferable to hire outside counsel, especially where the issues being investigated are serious or involve concerns as to management integrity. Doing so conveys to the government that you are taking the investigation seriously. Engaging outside counsel also provides more credibility where senior management are being asked to provide information, and demonstrates your appreciation and understanding of the complexity of the investigation. It also conveys to senior management internally the seriousness of the matter. In addition, outside counsel can provide a fresh and objective perspective on your internal practices and may even provide an opportunity to benchmark your business with industry standards and best practices of other companies.
Hiring outside counsel is especially advisable when the investigation includes potentially reportable issues and/or the threat of reputational harm, criminal indictments or regulatory action. Outside counsel provide objectivity; can help preserve attorney-client privilege for all communications (a benefit that may be lost with an internal investigator); and when interviewing internal witnesses, convey that the matter should be taken seriously.
Finding the Best Lawyer for Your Needs
Many lawyers, and maybe even some lawyers within your existing pool of firms may have general internal investigation experience; however, the first thing you should look for is subject matter expertise. You will want counsel with a proven track record handling similar investigations, who understands or has experience with the regulatory landscape and legal issues facing your industry. It's also beneficial to select counsel who is familiar with your company's suite of products or services.
Second, look for counsel who has a network in the relevant industry and strong relationships with the government agency leading the investigation. Defense attorneys that frequently handle matters against the particular agency or government office that may ultimately be interested in the matter may be an ideal fit. Former government lawyers often join a law firm or organization with the intention of helping companies work through – and avoid altogether – investigations. Their perspective and expertise can be invaluable, but it is important to ensure that they see things from a "defense perspective" despite having served on the other side of the aisle. Among other things, outside counsel with an agency relationship will have familiarity with the process, priorities, and players – specifically, how the agency usually conducts investigations; knowledge of the agency's priorities; and potentially a connection with the government investigator that would allow for greater cooperation among parties.
How Global is Global?
For larger-scale investigations, you may need to engage with more than one outside firm. If the investigation covers matters internationally, it sometimes makes sense to retain a U.S. firm and an international firm to handle and advise as the investigation progresses. Your ultimate team should have expertise and knowledge of local and international law directly related to the subject matter of the investigations and jurisdiction of the government agencies involved.
Finally, seek out diverse lawyers and law firms, which offer fresh perspectives. This may help identify blind spots or divergent viewpoints, which can help mitigate exposure and improve internal practices. Don't overthink it, and let the focus of the investigation drive your choice of your outside counsel.