Law Students
Choosing the law firm that is the right fit is one of the most important decisions a law student will have to make. We offer our associates substantive work experience early on through the lean staffing of our matters. Simultaneously, our associates receive the training and mentoring required to advance their careers. Our first, second, and third year attorneys regularly comment that they are offered opportunities and responsibilities which their colleagues at other firms have not yet experienced.
"One of the reasons I chose Farella Braun + Martel is its reputation for high quality, sophisticated, and complex legal work. I was pleased to find that the firm's actual work far exceeds its reputation."
During our summer program, we provide our summer associates with a realistic glimpse of their future as attorneys. Our unique rotation system pairs summer associates with partners as well as senior associates to impart an understanding of our different practice areas and the kind of work they will do, the clients they will serve and the people with whom they will work, should they choose to join us.
If you are looking for a firm committed to training and promoting the best attorneys in a collegial and supportive environment, Farella is the place for you.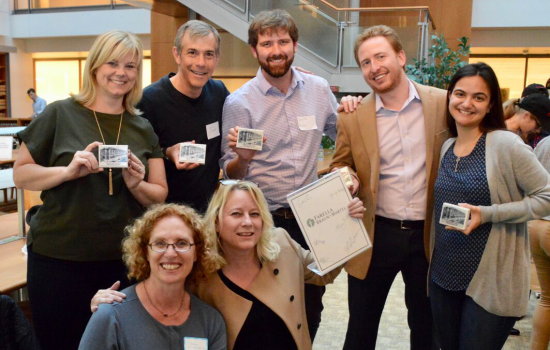 The best path to joining Farella as a first year attorney is through participation in our summer associate program. Our program introduces law students to a full range of the firm's activities and enables us to assess their written, verbal, and analytical skills, as well as their judgment, maturity, and ability to interact and work with others. At the same time, our summer associate program allows students to decide whether Farella is the right fit for them.
How Is Farella's Summer Program Structured?
Over the course of the summer, summer associates rotate into different practice groups every two weeks, working with partners and senior associates on a variety of projects that involve actual client matters. The rotation assignments are based on the summer associate's expressed interests. This rotation system receives high marks from our summer classes.
"Getting a taste of many different practice areas was an excellent experience, and I felt that the opportunity to work with several partners and associates contributed greatly to an accurate impression of the firm."
"When my summer ended, I felt as if I had taken a step into the future and experienced what it really felt like to be an attorney."
"I had the opportunity to work with an amazing group of attorneys in diverse practice areas. The work I was able to do this summer was substantive and challenging. I felt that I really got to experience what it would be like to work here as an associate."
What If I'm Not Sure About Which Practice Areas Interest Me the Most?
We understand that practicing law is very different from studying law. We developed our rotation system to allow students to get a taste of many different substantive areas of law. This presents summer associates with a hands-on view of what many practices are really like without pigeonholing themselves into one particular practice area.
"I truly ran the gamut during the summer and learned a great deal about many different areas of law."
"By spending the summer at a firm that specializes in such a diverse spectrum of law, I was able to sample a variety of practice groups to determine what areas of law sparked my interest."
What Type of Work Will I Do During the Summer?
We provide summer associates with the same kind of billable client work that an associate performs: substantive research and writing assignments from writing a memorandum to preparing witnesses for trial to drafting a section of an appellate brief. Summer associates also participate in out-of-office experiences that may include attending depositions, court hearings, appellate oral arguments, and client meetings. We offer practical experience to help our summer associates gain an accurate view of what the practice will be like as an associate with the firm.
"I appreciated that all of my assignments felt substantive and challenging, and that I received a significant amount of responsibility. It did not feel like I had any 'busy work' this summer. Although some of the assignments felt extremely challenging in the moment, I really enjoyed all of them and felt that I learned a lot through working on many different (and difficult) research questions, legal issues, and assignments."
"Overall, I thought my work assignments were a good mix of challenging writing assignments, research projects and other projects such as preparing charts, writing letters and drafting subpoenas. I felt like my work was useful and relevant to the matters at hand. I rarely felt like my research was simply for the file."
"I enjoyed the fact that I worked on a wide spectrum of different cases: from the large multi-million dollar lawsuits, to the small pro bono cases."
"I worked on a pro bono prisoner's civil rights case, a criminal trial, a securities trial, a construction arbitration, and an insurance dispute, and these are just the highlights of the summer."
Summer associates also attend training and professional development programs presented by the firm, such as writing, negotiation, and deposition workshops. Because of our strong commitment to pro bono, we provide summer associates with opportunities to learn about and work on our current pro bono matters during the course of the summer.
What It Takes to Call Farella Home
A review of the accomplishments of our current roster of attorneys provides a revealing snapshot of the qualities that we look for in our summer associate candidates. Our attorneys have strong academic credentials. Many have participated on their schools' law reviews or moot courts, and an equal number have clerked for federal, state, and international courts. The academic resumes of our attorneys do not tell the whole story, however; we also look for attorneys with diverse backgrounds and varied interests. We have a championship race car driver, former members of the Peace Corps, and a few musicians among our attorneys. Our attorneys are leaders in their community serving as board members on the San Francisco Chamber of Commerce, Meals on Wheels San Francisco, Centro Legal de la Raza, Bar Association of San Francisco, the Giffords Law Center to Prevent Gun Violence, and other nonprofit organizations. They also volunteer through programs such as the San Francisco High School Mock Trial Competition, Rebuilding Together, and the Special Olympics. For many of our attorneys, law is a second career following work in accounting, finance, engineering, marketing, journalism, and other professions.
While we seek candidates with exceptional academic resumes, we also look for students whose interest and avocations add to the firm's intellectual and social diversity.
"I was consistently impressed with the character and intelligence of the attorneys I encountered. This is a very, very special law firm and one that deserves its strong reputation."
"Truly amazing people call this place home."