Farella is deeply committed to diversity and inclusion for all attorneys and staff. Everyone at the firm is respected and included irrespective of race, gender, gender identity, sexual orientation, religion, national origin, or disability. Our diversity and inclusiveness make us stronger as a firm and enable us to deliver superlative legal advice to our clients.
Farella recognizes that the number of women and diverse partners in law firms needs to improve and is committed to being part of the solution. We have been a leader in working towards greater diversity in our firm and the legal profession for decades. We created our first high school diversity pipeline program in 2007 and have given scholarships to diverse law students for over 20 years. We also partner with our clients on diversity initiatives. Throughout our history, we have supported the recruitment, retention, and advancement of women and diverse attorneys through innovative initiatives.
We achieved Midsize Mansfield Certification Plus status after completing a rigorous 18-month collaboration with Diversity Lab—from September 15, 2021 to March 14, 2023—to track, measure, and achieve diversity in leadership. The Certification "Plus" status indicates that a firm met the considerations and transparency requirements and successfully achieved 30% representation of historically underrepresented lawyers (defined to include women, lawyers from underrepresented racial/ethnic groups, LGBTQ+ lawyers, and lawyers with disabilities) in current leadership roles and pathway activities. Farella materially surpassed Certification and Certification "Plus" benchmarks.
Diversity, Equality + Inclusion Committee
Farella's Diversity, Equality + Inclusion Committee is one of the largest committees at the firm and is truly a cross-section of the firm, including attorneys and staff, which reflects the intense commitment of all firm members towards diversity and inclusion. The Committee is focused on supporting and developing innovative initiatives to work towards greater diversity and inclusion of everyone working at the firm as well as in the greater legal community. It also is committed to promoting diversity and inclusion in recruiting, retaining, and advancing attorneys to partnership. The Committee has over 40 members and is co-chaired by Carolina de Armas and Hilary Krase.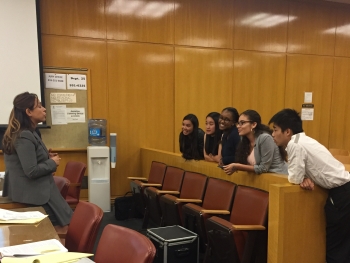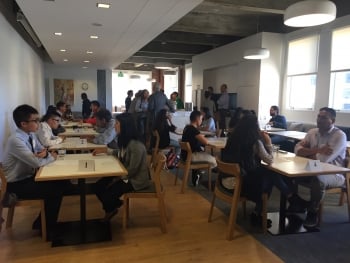 Women's Leadership Committee
Farella's Women's Leadership Committee's focus is to retain, develop and promote women attorneys at Farella, both within the firm and in the legal profession. To fulfill this mission, the Committee provides programming for women attorneys, promotes equal access to professional opportunities, and works on mentorship and inclusion for women attorneys at all levels. It also hosts events with clients to collaborate regarding advancement and equality for women in the legal profession. The Committee has 22 members and is co-chaired by partner Aviva Gilbert and senior associate Carolina de Armas.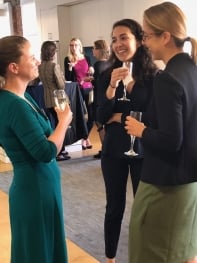 Diversity Pipeline Program
Founded in 2007, Farella's Diversity Pipeline Internship Program provides high school students from diverse and/or disadvantaged backgrounds with an opportunity to learn about the legal profession. The program combines work assignments at the law firm with a structured curriculum that introduces the interns to various practices of law, the numerous paths that a person can take to become a lawyer, and sessions on how to navigate the college application and financial aid processes. Through the hands-on six-week summer internship program, the interns develop practical skills and strategies to assist their pursuit of higher education and develop the confidence to consider, and think themselves capable of, going to law school and becoming a member of the legal community. We "open sourced" our Pipeline Program curriculum and have shared it with other law firms and corporate in-house departments.
Our Pipeline Program is extraordinarily successful: the majority of Pipeline alumni went on to four-year colleges and some went to law school and are now practicing attorneys.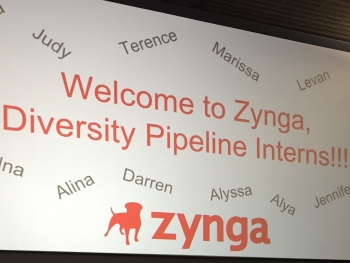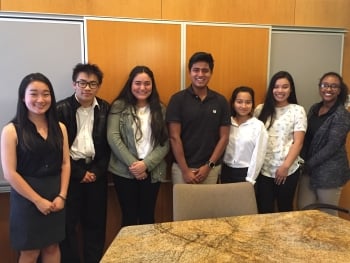 Diversity Scholarship Program
Farella's Diversity Scholarship Program assists Bay Area diverse law students in pursuing their legal careers. Recipients are in their first year of law school and are selected based on academic and personal accomplishments and financial need. Since 2001, the firm has awarded $635,000 in scholarships to 92 first-year law students in the Bay Area. Our Scholarship Program is co-chaired by partner Brent Saldaña and senior associate Carolina de Armas.
Supported Organizations