Douglas Young Installed as President of the American College of Trial Lawyers
September 30, 2019
Announcement
SAN FRANCISCO, September 30, 2019: Farella Braun + Martel announces that Partner Douglas R. Young was installed as the 70th President of the American College of Trial Lawyers (ACTL), one of the premier professional organizations comprised of preeminent trial lawyers from the U.S. and Canada, at its Annual Meeting in Vancouver, British Columbia for a one-year term.
"It will be a great honor, and an equally great responsibility, to serve as president of the American College of Trial Lawyers for the coming year, in which the College will celebrate its 70th year of existence," said Young. "Among other things, the College supports the independence of the judiciary, trial by jury, respect for the rule of law, access to justice, and the fair and just representation of all parties to legal proceedings. The responsibility of ensuring that these principles are maintained and fostered among a representative and diverse trial bar is one that I will hope to fulfill."
A courtroom veteran, Young has tried over 35 cases to verdict and has argued over 45 appellate matters. Often hired to handle sensitive cases with complicated facts, his diverse litigation experience includes internal investigations; international antitrust or FCPA claims; intellectual property; securities; white collar criminal defense; and parallel civil, criminal, and regulatory proceedings. Young is a former president of the Bar Association of San Francisco, the McFetridge American Inn of Court, and the Association of Business Trial Lawyers (Northern California Chapter). He is chair of the Advisory Board of the Ninth Circuit Court of Appeals, and is a fellow of the American Academy of Appellate Lawyers, and other invitation-only trial and appellate organizations.
Founded in 1950, the American College of Trial Lawyers is widely considered to be the premier professional trial organization in North America. An invitation only fellowship, the College thoroughly investigates each nominee for admission and selects only those who have demonstrated the very highest standards of trial advocacy, ethical conduct, integrity, professionalism, and collegiality. The College is dedicated to maintaining and improving the standards of trial practice, professionalism, ethics, and the administration of justice. In addition to Young, Farella ACTL Fellows include Jerome Braun, John Martel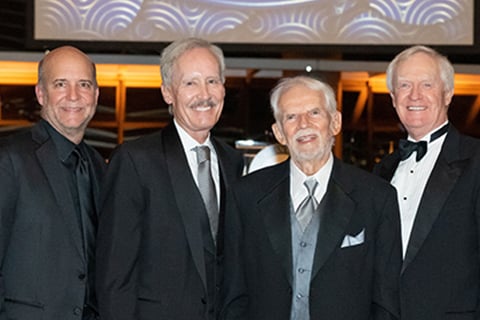 , John Cooper and William Keane.
Farella Braun + Martel is a leading Northern California law firm representing corporate and private clients in sophisticated business transactions and complex commercial, civil and criminal litigation. Clients seek our imaginative legal solutions and the dynamism and intellectual creativity of our lawyers. We are headquartered in San Francisco and maintain offices in the Napa Valley that are focused on the wine industry.
Contact: Cheryl Loof
Farella Braun + Martel LLP
415.954.4433 / [email protected]