Unfair Competition Law Litigation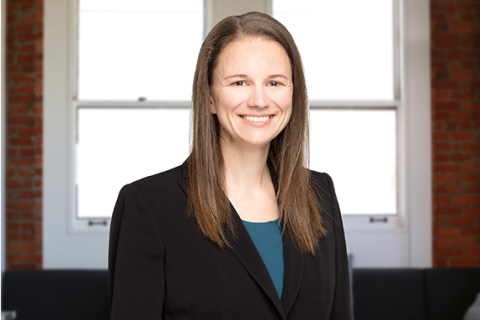 Successfully represented a developer in an Unfair Competition Law action brought by a District Attorney's office alleging numerous "malicious" unlawful acts and omissions arising from a large pre-historic Native American cemetery that was discovered and damaged during construction of a residential development project. After a 4+ week bench trial, the court found no unlawful acts and awarded a complete defense victory.
Nevada Links Wins Summary Judgment Motion in Case Brought by United States
Successfully defended client against a $100 million lawsuit brought by the United States alleging that a land lease between Nevada Links and Clark County violated the Southern Nevada Public Land Management Act administered by the Bureau of Land Management. Following more than three years of litigation, the U.S District Court District of Nevada granted Nevada Links' summary judgment motion, agreeing with the Farella team's position that the statute of limitations had expired before the United States filed suit.
TCPA Class Action
Represent Tilt Holdings and cannabis technology company Baker Technologies in defending a proposed Telephone Consumer Protection Act (TCPA) class action.
Historic $575 Million Settlement With Sutter Health in Antitrust Class Action
Represented UFCW & Employers Benefit Trust (UEBT) and a certified class of direct purchasers of hospital services in seeking preliminary approval of a historic settlement reached on the eve of trial in the landmark antitrust class action against Sutter Health, the largest hospital system in Northern California. Sutter has agreed to pay $575,000,000 in monetary relief and to comply with comprehensive injunctive relief, including an independent monitor who will police Sutter's compliance with the proposed final judgment over a 10-year period.
Wit et al. v United Behavioral Health
Chief Magistrate Judge Spero of the United States District Court for the Northern District of California appointed Farella partner Doug Young as the Special Master charged with overseeing implementation of the injunctive relief ordered by the court in this landmark class action regarding coverage of behavioral health claims.
Confidential AAA Arbitration
After a three-week arbitration hearing, our trial team won a $4 million-plus arbitration award on behalf of a small technology startup against a multinational corporation for breach of a nanotechnology development agreement.
Confidential International Arbitration
We defeated plaintiffs' main claims in a multi-million dollar international arbitration under UNCITRAL rules relating to deep-sea diving pipeline work in an offshore oil field off the coast of Angola.
Atmel Corporation v. Ericsson
We represented Atmel, a leading semiconductor manufacturer, in a multi-week arbitration through which we obtained an award of over $43 million arising from Ericsson's misappropriation of Atmel's patented AVR microcontroller technology and Ericsson's multiple breaches of the parties' license agreement. The International Centre for Dispute Resolution, International Arbitration Tribunal also awarded Atmel a permanent injunction prohibiting Ericsson from continued misappropriation of Atmel's proprietary technology.
International Swimming League Ltd. v. FINA; Shields et al. v. FINA
Filed an antitrust suit in U.S. District Court for the Northern District of California on behalf of the International Swimming League, and a class action on behalf of Olympic champion swimmers, against Federation Internationale de Natation (FINA). The suit was brought to remedy FINA's unlawful group boycott of international swimming competitions sponsored by promoters other than FINA, such as the International Swimming League. FINA sought to enforce its group boycott by threatening the world's elite swimmers with future disqualification from Olympic competitions if they participated in non-FINA approved events. FINA abandoned its group boycott once sued, but the actions are continuing so that plaintiffs can recover damages and attorneys' fees and ensure that FINA does not take other actions to abuse its Olympic gatekeeper role.
Dismissal of Commodity Futures Trading Commission Enforcement Action
Farella client Monex Deposit Company has won the dismissal of a Commodity Futures Trading Commission (CFTC) enforcement action filed against it for alleged fraud related to the financed sale of precious metals to retail customers. The Honorable James V. Selna, who issued the tentative ruling in March 2018, confirmed the dismissal on May 1, 2018.
Bergeron v. Monex Deposit Company et al.
Defended a class action filed in the Central District of California against Monex and related entities and individuals. The suit alleged misrepresentations and omissions in the solicitation and trading of monies used to invest in precious metals, and alleged claims under the Commodities Exchange Act and California consumer protection laws (the Consumer Legal Remedies Act, and 17200). The team simultaneously defended a related, parallel enforcement action filed by the Commodity Futures Trading Commission, raising similar allegations.
hiQ Labs Inc. v. LinkedIn Corp.
Represented startup hiQ Labs Inc. in a precedent-setting litigation for data analytics, mining, and aggregator companies and their right to access publicly available data under the Digital Millennium Copyright Act, the Computer Fraud and Abuse Act (CFAA), and a California state law on unauthorized computer access. The Ninth Circuit Court of Appeals affirmed hiQ's preliminary injunction against LinkedIn.
U.S.A. v. Abrams; SEC v. Abrams
Represented former CFO in U.S. DOJ prosecution and parallel SEC case relating to alleged backdating of stock option grants and tax evasion counts. Though she faced a potential sentence of up to six years, Ms. Abrams ultimately received a much more favorable sentence of only four months in custody.
Garcia v. Dell Financial Services
We are defending Dell Financial Services in a federal court consumer class action alleging claims for violations of the Penal Code, the UCL, invasion of privacy and negligence arising from the alleged recording of customer phone call without consent.
Roz v. Nestle Waters North America, Inc.
In addition to retail sales of bottled water, Nestle Waters, dba Arrowhead, also makes recurring monthly deliveries to home and office customers (i.e., water coolers). Plaintiffs brought a class action under a new California statutory scheme that regulates "automatic renewal contracts" – i.e., contracts where a credit card is charged on a repeated basis for continued deliveries of goods or services. Precedent in this area was limited because the statute is relatively new. In September 2017, the court denied class certification; plaintiff sought to try the case in order to preserve the right to appeal, and the case was set for trial in December 2017. After a pretrial ruling interpreted the statute to reject most of plaintiffs' claims, the plaintiff agreed to dismiss with prejudice for a waiver of costs.
Miotox v. Allergan
We represent the inventor and patent holder for using Botox (botulinum toxin) to treat migraine headaches, in a suit concerning the scope of royalties for follow-on (improvement) patents.
Toyota Unintended Acceleration Economic Loss Class Actions
Co-lead defense counsel for Toyota in federal multidistrict proceedings alleging a putative nationwide class of vehicle owners who claim economic losses stemming from diminution of resale value due to purported concealed defects in electronic throttle control systems. Plaintiffs asserted claims under the UCL, FAL, CLRA and various statutory warranty and common law claims.
Marks v. National Mortgage Insurance, et al.
Represented a public company and executive leadership team in defense of civil trade-secret allegations.
Sunwest Construction v. Asera Group
Represented Philippine company in a breach of contract action against a supplier of windmills and solar panels. Obtained a stipulated judgment against defendants for the full amount sought, plus fees and costs.
Area 51 Productions v. City of Alameda
On appeal, we won a dismissal on anti-SLAPP grounds of an event promotions company's business tort claims against a local city and its officials, with an award of attorney's fees. Plaintiff voluntarily dismissed the rest of the suit. Area 51 Productions, Inc. v. City of Alameda, 20 Cal. App. 5th 581 (2018).
Dr. Bronner
We represented Dr. Bronner's, a manufacturer of organic skin care products, in an action against several major cosmetic companies asserting that the skin care products of the defendants which were advertised and sold as "organic" were not in fact organic as understood by consumers in California. The critical issue in this action was determination of what constitutes "organic" ingredients in skin care products to justify advertising and presenting those products as "organic." After several years of litigation in state and federal courts in San Francisco, the matter is currently pending before the USDA.
Auberge Resorts
We represented Auberge Resorts in connection with preparation and negotiation of management agreements, technical assistance agreements, and club management agreements for management of the two newest Auberge resorts: the Calistoga Ranch, an upscale resort and fractional ownership project in the heart of the Napa Valley, whose primary owner is Olympus Real Estate Partners; and the Inn at Palmetto Bluff, a luxury resort and spa with an associated Jack Nicklaus golf course, located in the South Carolina low country and owned by Crescent Resources, the development arm of Duke Energy. We also negotiated Auberge's participation in the ownership entity for Calistoga Ranch.
Disney Enterprises, Inc. et al. v Hotfile Corp., et al.
Represented a cloud storage company against copyright infringement claims brought by five major movie studios in federal district court in Florida. The case involved cutting-edge issues of law under the DMCA, the Stored Communications Act and the Copyright Act in the cloud-computing context. 798 F. Supp. 2d 1303 (S.D. Fla. 2011)(motion to dismiss denied in part)
Claydon v. Nestle Waters North America
We successfully defended Nestle Waters in an alleged nationwide consumer class action filed in Los Angeles Superior Court, claiming that Nestle Waters intentionally delivered unordered products to residential and commercial customers. After four years of litigation, we obtained summary judgment against plaintiff's nationwide class breach of contract theory, and then defeated class certification on the remaining false advertising, Business & Professions Code section 17200 unfair competition, and fraud claims.
Danisco, et al. v Syngenta
Representing Danicsco in litigation pending in United States District Court for Northern District of California relating to enforceability of restrictive covenant in senior executive employment contract.
SEC v. Leslie
We represented a former software company CEO in defense of a civil enforcement action brought by the SEC alleging accounting improprieties. After obtaining a ruling on summary judgment that significantly narrowed the claims against our client, we negotiated a favorable settlement with the SEC.
FelCor
We have represented FelCor, a Texas REIT and operator of Holiday Inns' hotels in San Francisco, in an appeal in front of the San Francisco Handicap Access Board of Appeals, resulting in the exemption of a Hotel's parking facility from compliance with certain access requirements. We also have represented FelCor in disputes relating to its centralized operation of and advertisement for several Holiday Inn hotels, and the allocation of and accounting relating to associated costs and fees. Through a mediation process involving accountants and industry experts, we were able to structure a resolution between the owners and operators relating to both past and future practices.
Tourgeman v. Dell Financial Services, et al.
We are defending Dell Financial Services in a federal court consumer class action alleging claims for negligence, invasion of privacy and violations of the UCL arising from allegedly incorrect debt information provided to a purchaser of charged off loans.
Haggarty v. Stryker Orthopaedics
We represented Stryker in a class action alleging unlawful kickbacks to physicians in order to encourage them to select Stryker medical devices. We substituted in as co-counsel after the matter had been litigated for two years and a motion to dismiss had been denied, and within six months convinced plaintiff to dismiss the case with prejudice in exchange for a waiver of costs.
Oestreicher v. Alienware (Dell)
We defended a Dell subsidiary in a consumer class action alleging that high end gaming computers prematurely overheated and failed and asserting claims under the CLRA, UCL, FAL and common law. Dismissal of all claims at the pleading stage was affirmed on appeal.