Sale of Mulderbosch Winery
Represented Terroir Capital LLC in its sale of renowned Mulderbosch winery in South Africa's Stellenbosch region to Third Leaf Wines. The deal included the brand, winery, and 136 acres of vineyards.
Fetzer Vineyards
Represented Fetzer Vineyards in its acquisition of the Excelsior Wine Company collection. The addition to its portfolio of the Excelsior collection positions Fetzer Vineyards as the nation's leading supplier of South American wines and as the 12th largest wine marketer in the United States.
Diamond Creek Winery
Represented the family of the late Boots Brounstein on the sale of their Diamond Creek Winery in Calistoga, Calf. to French Champagne producer Maison Louis Roederer.
Swinerton Incorporated
Represented Swinerton Incorporated in the sale of its renewable energy division Swinerton Renewable Energy (SRE) and wholly-owned subsidiary SOLV, Inc. to private equity firm American Securities LLC. The transaction combines Swinerton's existing EPC and O&M service groups together under one company name, SOLV Energy, LLC.
Mission Clean Energy
Advised utility scale renewable energy developer Mission Clean Energy, LLC in connection with private equity firm Wafra Inc.'s acquisition of a controlling interest in Mission Clean Energy.
Kizan International, Inc. (DBA Louis Raphael)
Represented Kizan International, Inc. (doing business as Louis Raphael), a leading men's apparel company, on its sale to the nation's top-selling dress pant brand Haggar Clothing Co.
Catalyze Acquisition of Sol Alliance
Represented Colorado-based independent power producer Catalyze in its acquisition of Sol Alliance, a leading Northeastern commercial-scale solar developer, as part of the company's plan to expand its national presence by acquiring leading regional distributed solar development companies.
Strategic Office Solutions, Inc acquisition by Unify Corporation
Represented Strategic Office Solutions, Inc., d/b/a Daegis, Inc., a global enterprise software company, in its acquisition by Unify Corporation (now known as Gupta Technologies).
Far Niente Family of Wineries & Vineyards
Represented Napa Valley luxury wine producer Far Niente Family of Wineries & Vineyards in its acquisition of the Provenance Vineyards real estate in Rutherford, Calif. from Treasury Wine Estates. Far Niente purchased the property as the new home for its Bella Union brand. Farella also advised Far Niente on the concurrent sale of the Provenance brand and inventory to Lodi, Calif.'s Thomas Allen Vineyard & Wines.
Next Green Wave Holdings Agreement to Sell to Planet 13 Holdings
Represented California seed-to-shelf cannabis producer Next Green Wave Holdings (NGW) as U.S. counsel in its definitive arrangement agreement to be sold to Nevada-based cannabis company Planet 13 Holdings Inc.
World Energy, LLC
Represented World Energy, LLC, one of the largest advanced biofuel suppliers in North America, in its acquisition of Delek US Holdings, Inc.'s interests in renewable jet fuel and diesel producer AltAir Paramount, LLC.
True-Tech Corporation
Represented True-Tech Corporation, a manufacturing provider specializing in high precision machining, mechanical assembly and clean room assembly for semiconductor and aerospace customers, in its sale to Jabil Inc., a global manufacturing services company.
Sale of Cannabis Distributor for $50 Million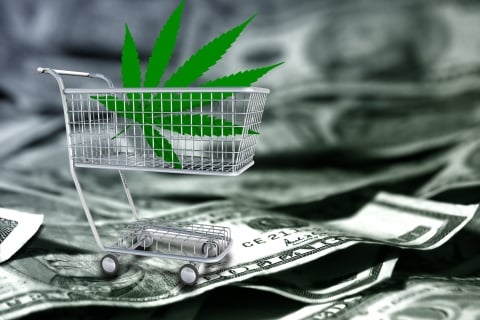 Represented Blackbird Holdings Corp., a distribution company providing operations and software solutions that facilitate the movement of cannabis products at each touchpoint within the supply chain, in its $50 million sale to TILT Holdings Inc.(CSE:TILT), a vertically-integrated technology and infrastructure cannabis company serving more than a third of dispensaries across the US and Canada.
Represent Miller Family on Sale of The Silverado Vineyards
Represented the Miller family on the sale of Napa Valley luxury wine producer The Silverado Vineyards to Foley Family Wines. The sale included a 73,000-square-foot winery and 300 acres of vineyards across Napa's Stags Leap District, Coombsville, and Yountville wine regions.
The Doctors Company Acquisition of FPIC Insurance
Represented The Doctors Company, the nation's largest physician-owned medical malpractice insurer, in its $362 million purchase of FPIC Insurance Group, Inc. (NASDAQ: FPIC) as lead counsel on the transactions including a complex corporate tax plan and executive compensation. The completion of this transaction marks the fifth time that The Doctors Company tapped Farella as their outside counsel for acquisition deals valued cumulatively in excess of $1.2 billion.
Round Table Pizza Deal
Represented Round Table Pizza, Inc., a leading pizza restaurant franchisor in the Western United States, in its acquisition by Global Franchise Group, LLC (GFG), a portfolio company of Los Angeles-based Levine Leichtman Capital Partners IV, L.P.
First Solar Acquisition of NextLight Renewable Power
Assisted First Solar in acquiring, by merger, NextLight Renewable Power's extensive solar project pipeline in California, Arizona and Nevada valued at $285M. Farella attorneys coordinated the environmental, permitting and land use aspects of the transaction for First Solar.
FRV, Inc.
Represented FRV, Inc. in the acquisition of an early-stage, 350 megawatt photovoltaic solar development project, including acquisition of the project entity, land transfers and mitigation land option agreements.
Sale of Loop Transportation
Represented San Francisco Parking, Inc., on the sale to Hallcon Corporation of Loop Transportation, Inc., which operates the eighth largest private bus fleet in the United States and provides private employee commuter bus services to technology companies in Silicon Valley and the San Francisco Bay Area.
Treasury Wine Estates
Represented Treasury Wine Estates in its $600 million acquisition of most of Diageo's U.S. and U.K. wine operations.
Morphe Holdings
Advised the co-founders of Morphe Holdings, a global beauty company, in its partnership with General Atlantic, a leading global growth equity firm.
Sports Industry Veterans Form SPAC RedBall Acquisition Corp.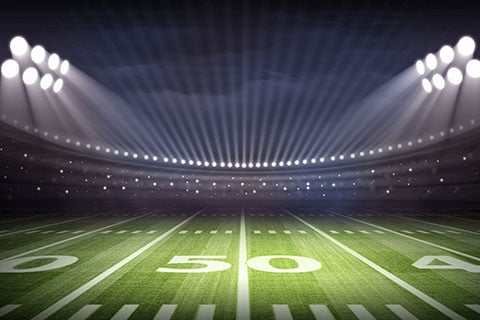 Farella Braun + Martel represented sports industry veterans Billy Beane, the EVP of Baseball Operations for the Oakland A's, and Luke Bornn, Vice President, Strategy and Analytics at the Sacramento Kings, as founders of a special purpose acquisition company (SPAC) RedBall Acquisition Corp.