Since the America Invents Act (AIA) of 2011 made PTAB proceedings a favored route for companies sued for patent infringement due to its cost-effectiveness and faster pace, defendants facing infringement allegations and patent owners asserting their patents need lawyers who know how to navigate these proceedings in addition to parallel district court proceedings. Now, more than ever before, patent disputes require a coordinated strategy focused on both Patent Office and district court proceedings. We routinely handle inter partes review (IPR), post-grant review (PGR), and covered business method (CBM) proceedings, leveraging our deep experience litigating patent disputes. We provide our clients the right combination of experience with the intricate rules and guidelines that govern Patent Office proceedings with years of experience litigating patent disputes in federal courts across the United States.
We engage with decision-makers at companies to provide advice regarding the timing of a Patent Office filing, which arguments to raise with the PTAB or reserve for trial, and how to anticipate and handle potential estoppel implications that might flow from filing a PTAB petition. We strategize for the win and create the path to get there. And we do it based on reasonable budget estimates provided up-front.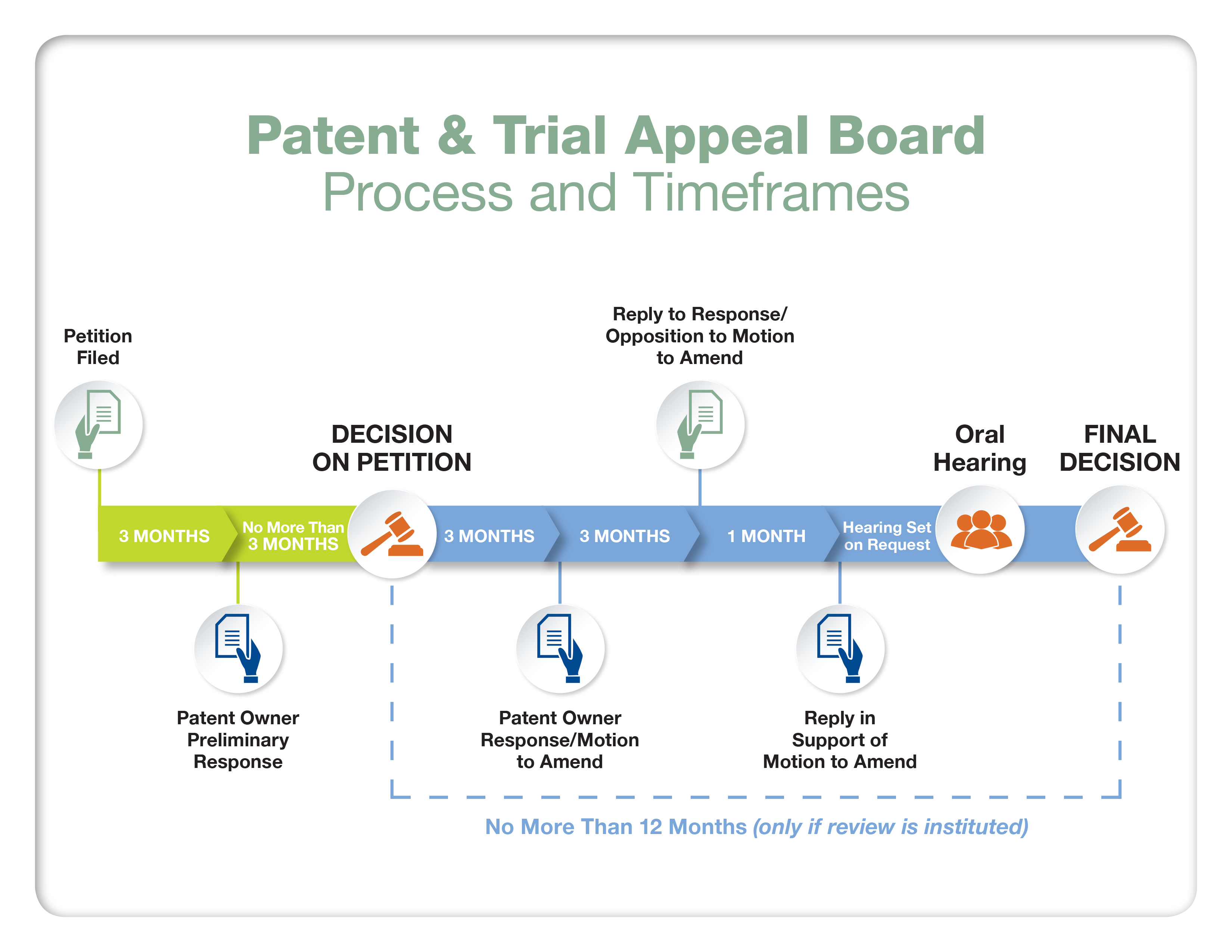 Clients
Our clients include Fortune 100 corporations, small-to-mid cap companies, emerging and privately held companies, and entrepreneurs, many from highly-competitive industries including technology, telecommunications, electronics, and manufacturing. We are equally adept working with substantial in-house legal teams at larger corporations or smaller companies with limited or no in-house resources.
Scope and Depth
Farella's PTAB team includes lawyers with engineering and other technical degrees, with membership to the patent bar, and with work experience in a variety of high-tech industries. Each of our PTAB attorneys is also a patent litigator with years of experience in district court lawsuits. We combine our litigation skills with a deep understanding of the strict statutory guidelines and procedures that drive Patent Office proceedings to help our clients leverage the rules to their advantage.
Our expertise enables us to effectively and persuasively convey complex technical concepts both in writing and in oral presentation to PTAB judges. We maintain smartly-staffed and nimble client teams led by one or more Farella partners who will be actively engaged in every facet of the case.
Professional Involvement
The Farella PTAB team is committed to our clients' success. We extend that commitment through our participation and contributions to thought leadership in top industry groups, including the PTAB Bar Association, the American Bar Association's Intellectual Property and Litigation sections, the American Intellectual Property Law Association (AIPLA), Federal Circuit Bar Association, the San Francisco Intellectual Property Law Association (SFIPLA), and the Institute of Electrical and Electronics Engineers (IEEE).