Boutique Hotel in Koloa, Hawaii
Formation of a Qualified Opportunity Fund to raise $250 million for a mixed-use development consisting of a luxury boutique hotel, for-sale residences, and leased space in Koloa, Hawaii.
Residential Development in Fort Collins, Colorado
Establishment of a Qualified Opportunity Fund to invest in a $7 million new development in Fort Collins, Colorado for the construction of 20 residential apartment units.
Represent Miller Family on Sale of The Silverado Vineyards
Represented the Miller family on the sale of Napa Valley luxury wine producer The Silverado Vineyards to Foley Family Wines. The sale included a 73,000-square-foot winery and 300 acres of vineyards across Napa's Stags Leap District, Coombsville, and Yountville wine regions.
Next Green Wave Holdings Agreement to Sell to Planet 13 Holdings
Represented California seed-to-shelf cannabis producer Next Green Wave Holdings (NGW) as U.S. counsel in its definitive arrangement agreement to be sold to Nevada-based cannabis company Planet 13 Holdings Inc.
ACE Cider Sale to Vintage Wine Estate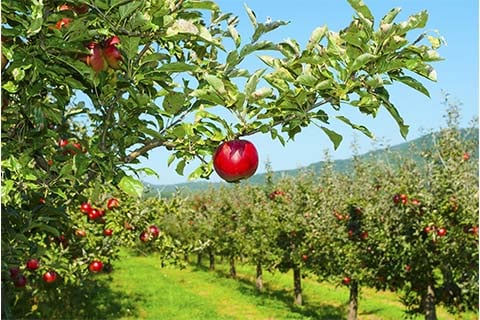 Represented ACE Cider, The California Cider Company, the top independently owned hard cider brand in the U.S., in its sale to Vintage Wine Estates, Inc.
Far Niente Family of Wineries & Vineyards
Represented Napa Valley luxury wine producer Far Niente Family of Wineries & Vineyards in its acquisition of the Provenance Vineyards real estate in Rutherford, Calif. from Treasury Wine Estates. Far Niente purchased the property as the new home for its Bella Union brand. Farella also advised Far Niente on the concurrent sale of the Provenance brand and inventory to Lodi, Calif.'s Thomas Allen Vineyard & Wines.
Pediatric Health Clinic in Seattle, Washington
$53 million development of the Odessa Brown Community, a pediatric health clinic in Seattle serving predominately children of color.
Tribal Wellness Center
$12 million development of the Ko-Kwell Wellness Center, a facility providing integrated health care to the Coquille Indian Tribe on tribal land located in Oregon.
Rockwood Food Market Hall
$11 million development of the Rockwood Food Market Hall, a part of the larger Rockwood Town Center in Gresham, Oregon, dedicated to providing local food and promoting entrepreneurial food vendors in this low-income community.
Tribal Residential Treatment Center
$19.6 million development of a resident treatment center for the Confederated Tribes of the Colville Reservation in the heart of its ancestral-land in Keller, WA.
Morphe Holdings
Advised the co-founders of Morphe Holdings, a global beauty company, in its partnership with General Atlantic, a leading global growth equity firm.
Nonprofit Facility Financing
Rehabilitation of the historic Dempster Building in San Francisco for the Community Art Stabilization Trust utilizing approximately $8 million of New Markets Tax Credit allocation.
Kizan International, Inc. (DBA Louis Raphael)
Represented Kizan International, Inc. (doing business as Louis Raphael), a leading men's apparel company, on its sale to the nation's top-selling dress pant brand Haggar Clothing Co.
True-Tech Corporation
Represented True-Tech Corporation, a manufacturing provider specializing in high precision machining, mechanical assembly and clean room assembly for semiconductor and aerospace customers, in its sale to Jabil Inc., a global manufacturing services company.
The Doctors Company
Advised The Doctors Company, the nation's largest insurer of physician and surgeon medical liability, in its nationwide roll up of medical malpractice insurers. Most recently, advised The Doctors Company in connection with a $650 million acquisition of New York-based Hospitals Insurance Company and FOJP Service Corporation from Mount Sinai Health System, Montefiore Health System, and Maimonides Medical Center.
Fetzer Vineyards
Represented Fetzer Vineyards in its acquisition of the Excelsior Wine Company collection. The addition to its portfolio of the Excelsior collection positions Fetzer Vineyards as the nation's leading supplier of South American wines and as the 12th largest wine marketer in the United States.
Williams Jenkins Health Center
Development of the Williams Jenkins Health Center for Lifelong Medical Care utilizing $25 million of New Markets Tax Credit allocation in Richmond, California.
Henry J. Kaiser Auditorium
Creation of a Qualified Opportunity Fund and Qualified Opportunity Zone Business for an approximately $50 million project to rehabilitate and develop the Henry J Kaiser Convention Center and Calvin Simmons Auditorium in Oakland, California.
First Security Building, Salt Lake City
The $20 million rehabilitation of the First Security Building in Salt Lake City, Utah involved both the Historic Tax Credit and the New Markets Tax Credit.
San Francisco Ferry Building
Represented the developer in development agreement, ground lease and entitlements for the San Francisco Ferry Building, an $80 million federal historic tax credit renovation project under the National Historic Preservation Act (NHPA). We negotiated a complicated transaction with the Port of San Francisco, including a ground lease and development agreement, and obtained myriad entitlements for the project from the City of San Francisco, the State Lands Commission, the State Historic Preservation Office and the National Park Service. We also negotiated several complicated lease buyouts and handled a proposed condemnation proceeding.
The Exploratorium, San Francisco
Represented this San Francisco science education facility with federal historic tax credits and construction documentation and insurance program structuring.