Farella's Women's Leadership Committee's focus is to retain, develop and promote women attorneys at Farella, both within the firm and in the legal profession. To fulfill this mission, the Committee provides programming for women attorneys, promotes equal access to professional opportunities, and works on mentorship and inclusion for women attorneys at all levels.
It also hosts events with clients to collaborate regarding advancement and equality for women in the legal profession. The committee has 22 members, and jointly chaired by a partner and senior associate.
Recent News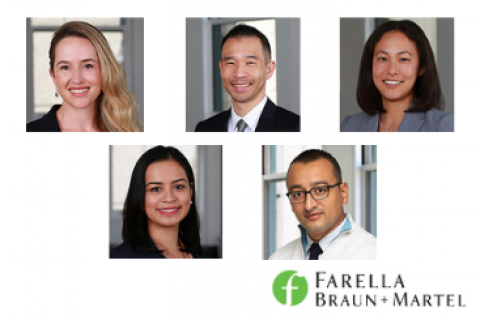 January 12, 2021
Announcement
Farella Braun + Martel Elevates Five to Partner
SAN FRANCISCO/ST. HELENA, Calif., Jan. 12, 2021: Northern California legal powerhouse Farella Braun + Martel is pleased to announce the election of five lawyers to partnership effective January 1: Chandra Andrade, Winston Liaw, Kelly Matayoshi, Janice Reicher, and Brent...