MedMen Wins Approval for New San Francisco Cannabis Retail Store
Provided national premium cannabis retailer MedMen Enterprises Inc. with land use and permitting advice to win approval to open a new retail store on Union Street in San Francisco's Cow Hollow neighborhood.
TCPA Class Action
Represent Tilt Holdings and cannabis technology company Baker Technologies in defending a proposed Telephone Consumer Protection Act (TCPA) class action.
Sale of Cannabis Distributor for $50 Million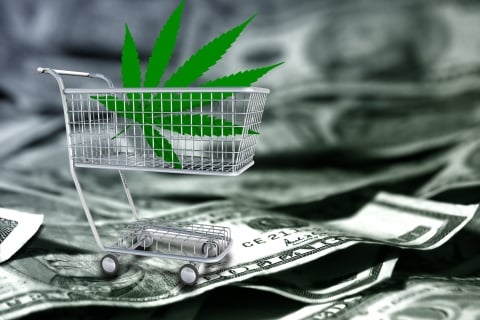 Represented Blackbird Holdings Corp., a distribution company providing operations and software solutions that facilitate the movement of cannabis products at each touchpoint within the supply chain, in its sale to TILT Holdings Inc.(CSE:TILT), a vertically-integrated technology and infrastructure cannabis company serving more than a third of dispensaries across the US and Canada.
Cannabis Industry Representative Engagements
Represent founders in connection with structuring cannabis businesses and advising on ownership issues related to cannabis businesses.

Represent existing cannabis businesses with respect to restructuring operations.

Represent sellers with respect to the sale of cannabis businesses and their assets.

Represent partners in connection with the acquisition of control of cannabis businesses.

Represent investment groups in connection with the formation of investment funds focused on the cannabis industry.

Represent investors and investment funds with securities matters, due diligence investigations of potential investments, and negotiating the terms of investments in portfolio companies.

Represent cannabis businesses with respect to financings and fundraising efforts.

Represent investors in connection with investment for control in cannabis businesses. Advise on the corporate structuring of the same businesses.

Form and structure cannabis collectives under current California law. Represent existing collectives and new business ventures with licensing and permit planning in connection with existing laws and the new California medical and adult-use laws.

Represent cannabis businesses with respect to Prop. 65 matters.

Represent business in connection with trademark and intellectual property issues.

Represent investors and joint venture partners in large real estate transactions to create multi-use spaces for cannabis businesses.

Represent land owners that are leasing to cannabis-related businesses.

Represent founders and business partners in connection with ownership and contractual disputes in the cannabis industry.

Represent cannabis companies as outside general counsel.

Represent non-cannabis companies with respect risk analysis and appropriate safeguards and controls for engaging in business transactions with cannabis businesses.