Significant players in the rapidly-evolving cannabis industry rely on Farella to guide them through the substantial legal and regulatory hurdles faced by businesses in this industry. We represent cultivators, manufacturers, retailers, and investors, leveraging our decades of experience working with clients in other highly-regulated sectors to help our cannabis clients move into and navigate the medicinal and adult-use markets in California.
We Represent the Industry Ecosystem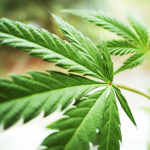 Established cannabis companies require skilled legal advice across a variety of disciplines. These enterprises need lawyers that have experience advising clients in highly-regulated industries. For newer entrants and investors in the cannabis market, working with lawyers that understand the myriad of compliance issues that cannabis companies face from the outset is critical to maximizing every opportunity.
We work directly with executives, founders, owners, and entrepreneurs at cannabis companies. We help our clients identify and mitigate risks, sharpen areas of focus within their enterprise, and tweak their operational models to ensure compliance and keep their transactions on track—ultimately positioning them for business success.
We often act as outside general counsel for our cannabis clients, helping them navigate a complicated and evolving regulatory framework. As the industry has seen a large number of consolidations in recent years, we spend a great deal of time advising clients on merger and acquisition transactions. We also advise non-cannabis companies on risk analysis and mitigation strategies for engaging in transactions with cannabis businesses.
Both investment fund clients and individual investors in cannabis businesses rely on us to review potential investments, negotiate fair and protective investment terms, and guide them in making solid business decisions. Our experience in working with investment clients in other industries enables us to quickly adapt best practices for the cannabis industry and create models and form agreements to drive efficiencies and bring quicker solutions to their business pursuits. Our clients benefit from our depth of experience in working with investors in the cannabis industry as we are able to guide these businesses from the outset to ensure that they are ideally organized to attract investment capital.
From Start-up to Liquidity and Everything In Between
Our teams are smartly-staffed and nimble—led by one or more Farella partners who remain actively engaged in every matter. Farella's cannabis industry group brings together skilled lawyers who represent clients across the full lifespan of a business. We advise cannabis companies on their initial structuring and formation, through their financings, employment issues, regulatory compliance issues, general corporate issues, and other operational needs—all the way to an ultimate liquidity event such as a sale, merger, or other type of business exit.
We often leverage the knowledge of our insurance group which has a depth of experience in working in other highly-regulated industries. Our employment group has experience across multiple sectors, facing many different client situations and business models, and can craft appropriate employment policies for cannabis operations.
Farella helps our cannabis clients with real estate leasing and acquisition, land use, intellectual property, tax planning, environmental issues, product liability, Proposition 65, and corporate governance. When disputes or internal investigations arise, our experienced litigation and white-collar crime defense teams step in. We also advise clients on potential federal enforcement actions.
Novel and Complex Dispute Resolution
When disputes arise, Farella's litigators and trial attorneys bring a unique set of experience in highly regulated industries to achieve outcomes for our cannabis clients. Our approach to litigation is focused on the business case, and achieving desired results based on the individual circumstances of each client. From confronting novel issues to solving the most complex, bet-the-company problems, we use lean, experienced litigation teams to focus on the key issues, while protecting important intellectual property, business processes, and individual rights. As one of the first major firms to represent cannabis clients, Farella's litigators combine this depth of litigation experience with our wealth of knowledge about the cannabis industry.
Our litigation team has represented cannabis industry clients in a wide range of disputes, including intellectual property, employment, insurance coverage, consumer class actions, real estate, investor and partnership disputes, TCPA and government investigations. To resolve such disputes, our litigators work closely with their transactional and regulatory colleagues to find appropriate solutions for our cannabis clients taking into account the unique challenges and risks facing the industry.
Professional Leadership
Our commitment to our clients' success in the cannabis industry includes our active participation and leadership roles in significant industry legal groups including the Cannabis Law Committee for the Bar Association of San Francisco and the National Cannabis Bar Association. We are also active members of the National Cannabis Industry Association.
The widely-read legal news source Law360 recognized our firm as a "California Powerhouse" in 2018, noting that Farella was one of the first law firms in the state to form a cannabis group. Our cannabis lawyers also regularly appear in national and California-based rankings including Chambers USA, Legal 500 USA, the Daily Journal, and Super Lawyers and Rising Stars annual lists of the top lawyers in Northern California.