Represent Miller Family on Sale of The Silverado Vineyards
Represented the Miller family on the sale of Napa Valley luxury wine producer The Silverado Vineyards to Foley Family Wines. The sale included a 73,000-square-foot winery and 300 acres of vineyards across Napa's Stags Leap District, Coombsville, and Yountville wine regions.
Far Niente Family of Wineries & Vineyards
Represented Napa Valley luxury wine producer Far Niente Family of Wineries & Vineyards in its acquisition of the Provenance Vineyards real estate in Rutherford, Calif. from Treasury Wine Estates. Far Niente purchased the property as the new home for its Bella Union brand. Farella also advised Far Niente on the concurrent sale of the Provenance brand and inventory to Lodi, Calif.'s Thomas Allen Vineyard & Wines.
Diamond Creek Winery
Represented the family of the late Boots Brounstein on the sale of their Diamond Creek Winery in Calistoga, Calf. to French Champagne producer Maison Louis Roederer.
Talbott Vineyards
Represented Talbott Vineyards in its sale to E&J Gallo.
Grgich Hills Cellars
Obtained a use permit and variance from Napa County to allow this premium winery to convert an existing residence on an adjacent property into a new hospitality center for the existing winery. The new facilities will accommodate up to 150 visitors per day for private events such as dinners and wine-education programs.
Sale of 7 Deadly Wine Brand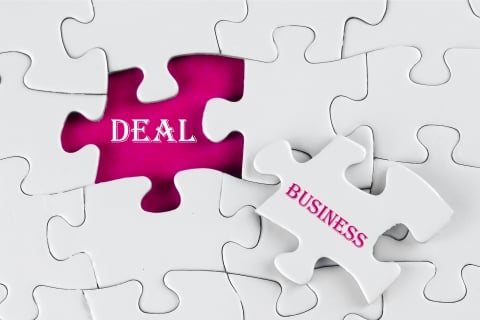 Price Family Vineyards
Handle winery's general business matters, as well as acquisition matters for its owner, Bill Price, including Price's investments in ultra-premium Kistler Vineyards.
Duckhorn Wine Company
Represented Duckhorn Wine Company on diligence matters relating to its acquisition of Kosta Browne Winery.
Michael David Winery
Represented Lodi-based Michael David Winery in its purchase of a historic Geyserville winery, tasting room and vineyards from Silver Oak Cellars.
People v. MJA Vineyards, LLC
Representing a Napa vineyard owner in a code violations case for building a wine cave without a permit. Negotiated a favorable civil settlement and avoided criminal charges.
Hop Kiln Winery Acquisition
Serves as outside general counsel for and represented Justin Vineyard & Winery, a subsidiary of The Wonderful Company, in the acquisition of Sonoma's Hop Kiln Winery in Healdsburg, California. The Hop Kiln Winery is one of the most historically significant agricultural buildings in Sonoma County and had fallen into disrepair under previous ownership. Farella assisted with the acquisition of the property and now leads a team of consultants with expertise in historic rehabilitation. The team was successful in obtaining permission to perform a seismic upgrade and rehabilitation of the historic kiln structure and in obtaining a pending use permit that will allow the owners to move forward with a complete remodel of the interior of the hop kiln structure, as well as the construction of a new winery production facility on the site.
Circle S Ranch Acquisition
Represented the Read family in its acquisition of Napa's Circle S Ranch.
Tesseron Vineyards
Represented Tesseron Vineyards, a subsidiary of Chateau Pontet-Canet, in its acquisition of the Robin Williams vineyard estate.
Kenwood Winery Acquisition
Represented Pernod Ricard in its acquisition of the Kenwood Winery.
Stony Hill Vineyard
Represented Stony Hill Vineyard in its sale to Long Meadow Ranch.
Acquisition of Far Niente
Represented GI Partners on diligence matters relating to its acquisition of Far Niente winery.
Fisher Vineyards
On behalf of our client, Fisher Vineyards, we prevailed upon the City of Calistoga to abandon an attempt to bring certain vineyard land from the unincorporated County into the City's sphere of influence, thus preventing the City from annexing that land into the city and preserving the viability of the land for agricultural purposes.
The Geysers, Lake and Sonoma Counties
Representing Calpine Corporation in connection with environmental, permitting and land use issues associated with its 725-megawatt Geysers geothermal facilities including federal lease and license renewals under NEPA, and County land use/permitting proceedings under CEQA in Lake and Sonoma Counties. We also developed environmental and emergency response actions relating to wildfires.