News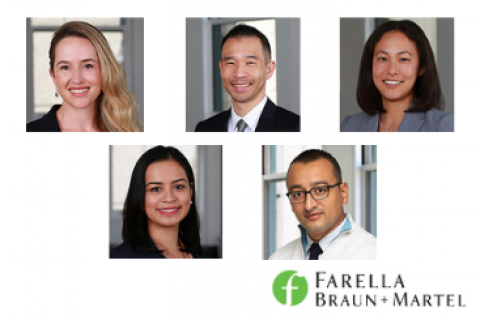 January 12, 2021
Announcement
Farella Braun + Martel Elevates Five to Partner
SAN FRANCISCO/ST. HELENA, Calif., Jan. 12, 2021: Northern California legal powerhouse Farella Braun + Martel is pleased to announce the election of five lawyers to partnership effective January 1: Chandra Andrade, Winston Liaw, Kelly Matayoshi, Janice Reicher, and Brent...
February 3, 2014
Announcement
Chandra Russell Joins Farella's Business Litigation Group
SAN FRANCISCO, Feb. 3, 2014 : Farella Braun + Martel LLP adds Chandra S. Russell as an associate to its Business Litigation Group. Russell has represented individuals and corporations in complex litigation matters, mediation and trial in both state...