Represent Miller Family on Sale of The Silverado Vineyards
Represented the Miller family on the sale of Napa Valley luxury wine producer The Silverado Vineyards to Foley Family Wines. The sale included a 73,000-square-foot winery and 300 acres of vineyards across Napa's Stags Leap District, Coombsville, and Yountville wine regions.
ACE Cider Sale to Vintage Wine Estate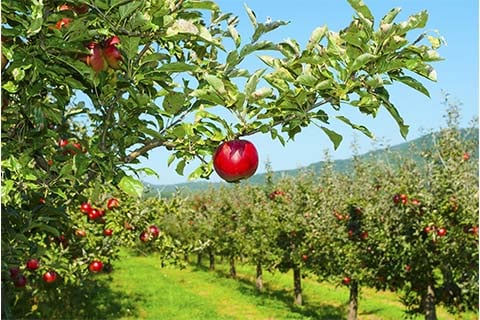 Represented ACE Cider, The California Cider Company, the top independently owned hard cider brand in the U.S., in its sale to Vintage Wine Estates, Inc.
Far Niente Family of Wineries & Vineyards
Represented Napa Valley luxury wine producer Far Niente Family of Wineries & Vineyards in its acquisition of the Provenance Vineyards real estate in Rutherford, Calif. from Treasury Wine Estates. Far Niente purchased the property as the new home for its Bella Union brand. Farella also advised Far Niente on the concurrent sale of the Provenance brand and inventory to Lodi, Calif.'s Thomas Allen Vineyard & Wines.
Valley of the Moon Winery
Represented the Bundschu Company in its acquisition of the 60 acre winery and vineyard property at the historic Rancho Agua Caliente in Glen Ellen, California in Sonoma Valley, the current home of the Valley of the Moon Winery.
Silicon Valley Bank
We assist Silicon Valley Bank's premium wine banking group with structuring, drafting and negotiating loan documents for its winery clients in connection with vineyard and winery acquisition and development loans, short and long term real estate term loans, inventory and accounts receivable secured working capital lines of credit, winery construction loans and loans for buy-outs and recapitalizations.
Treasury Wine Estates on Sale of St. Clement
Represented Treasury Wine Estates in its sale of the St. Clement winery to Huneeus Vintners.
Fetzer Vineyards
Represented Fetzer Vineyards in its acquisition of the Excelsior Wine Company collection. The addition to its portfolio of the Excelsior collection positions Fetzer Vineyards as the nation's leading supplier of South American wines and as the 12th largest wine marketer in the United States.
Calera Wine Company
Represented Calera Wine Company in its sale to Duckhorn Wine Company.
Advise Terroir Capital on Sale of Qupé